Welcome to 'Monday Musings'!
A new segment from Teenplicity, 'Monday Musings' will explore personal interests and thoughts in a multitude of ways. Whether it be through lists, fan interaction, or discussion posts, each week will offer a different topic and new perspective from Teenplicity about what is on our mind. The range of topics, just like our interests, will be vast. Some might be familiar, as it could highlight previous feature stars, while others will discuss uncharted subjects for Teenplicity. They might be fun posts with a silly twist or a more serious discussion about something that could concern you.
The goal is for Teenplicity to become more engaged and involved with our readers. The Teenplicity Team is made up of fans, just like you. Let us know what you care about – a show, a film, music, an event or aspect of your life. There are no limits for what can be explored in 'Monday Musings' or how we present it to you.
—
7 Reasons Why "Me" by Laura Marano Should Be Your New Favorite Song
It's perfect to send to your crush.
Honestly? What better way to break the ice. "Have you heard this new song?" This gives you the opportunity to coyly ask, "So… what do you think about Me?" Bam. Either it could lead to something more or it'll give you something to talk about! Both endings offer not only a great way to start a conversation but also a good song to jam to.
The beat is simple yet enticing.
Laura Marano's "Me" does something similar to "Hands to Myself" by Selena Gomez. The song has a seemingly simple beat that is enough to hook a listener in with soft vocals layered on top of the music. However, "Me' is different from the latter in that it gives the feature of the song to Laura's vocals. She is able to soften her voice without being drowned out by the music. She then presents it with power and passion before leaving listeners with a tease of what she is capable of doing. What is left is a yearning to hear the song again and again and again, and the fact it will probably be stuck in your head after hearing it.
"Me" is the first single of Laura's independent venture.
There is definitely an uncertainty in entering the music business. What is even scarier is doing so without the backing of a label. However, Laura probably choose one of the most terrifying routes. When two record deals didn't support her music to grow the way she hoped, she decided to break free and do it herself. Having created her own record label Flip Phone Records – which one could only assume is a nod to her beloved and infamous flip phone – "Me" is her first single to be released and it is promising.
It shows her growth and further potential as an artist.
It's easy to notice the growth in Laura's vocal abilities over the years. The very first song she released was "Words" eight years ago which showed her potential though her voice was more timid and tamed. Since then, her singing abilities have grown stronger and more defined. The confidence she has in herself has clearly shown through in her new recordings as well. In addition, Laura's writing has improved. One can easily see that not only is she more sure of herself, but that it feels like she's never been more sure of her music too. "Me" tastes like a tease of music that is to come and listeners may have only just touched the tip of the iceberg for what Laura can do. Get ready for when she really lets those vocals unleash because it is coming.
"Me" offers a more mature side.
Many fans have grown up alongside Laura from her days on Disney Channel's "Austin & Ally". Her new single presents a more mature side of the beloved actress and singer, professionally and personally. She is unafraid to bring her listeners into the – previously uncharted for the singer – topic of her new song. Lacing the lyrics in subtly and implications, Laura sings about an intimate encounter with someone that she finds herself constantly thinking about. She ponders how they feel about their interactions and contemplates if they feel the same as her. Not only has her content matured but her voice had matured with her. While some singers are stuck in the images of their younger selves, Laura's voice – sultry and seductive at points while innocent and inquisitive at others – is able to create this new foundation for her and rounds out her evolved image.
Bop Headquarters.
"Me" is a straight-up BOP. What more is there to say other than it is addictive and captivating. "Me" has the unique ability of making me either want to blast it in my car with the windows rolled all the way down or to find a quiet, intimate place and listen along with someone close. Also, I dare you to hear the chorus or the bridge of the song and NOT sing along. It is practically mission impossible which means this song is too fun to pass up.
There's a music video coming out for it soon…
While there is no confirmed date, Laura's tweets to fans seem to tease that the wait won't be long for the music video to be released. She recently teased photos of the shoot – complete with her rocking bangs for part of it! The song and it's soon-to-be-released music video is simply – pun intended – banging.
***UPDATE: The "Me" music video dropped today!
—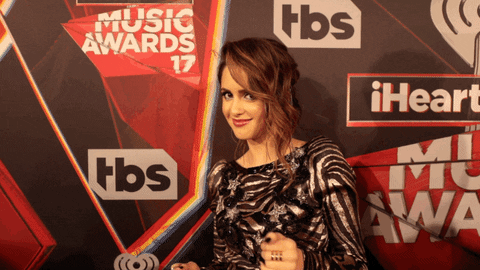 —
Did you like 'Monday Musings'? If so, you're in luck! Each week, Teenplicity will feature a new 'Monday Musings' post about things we are looking forward to, topics close to our hearts, or suggestions from readers!